R4D - European Workshop & Cross-visits Slovenia (July 10-13, 2023)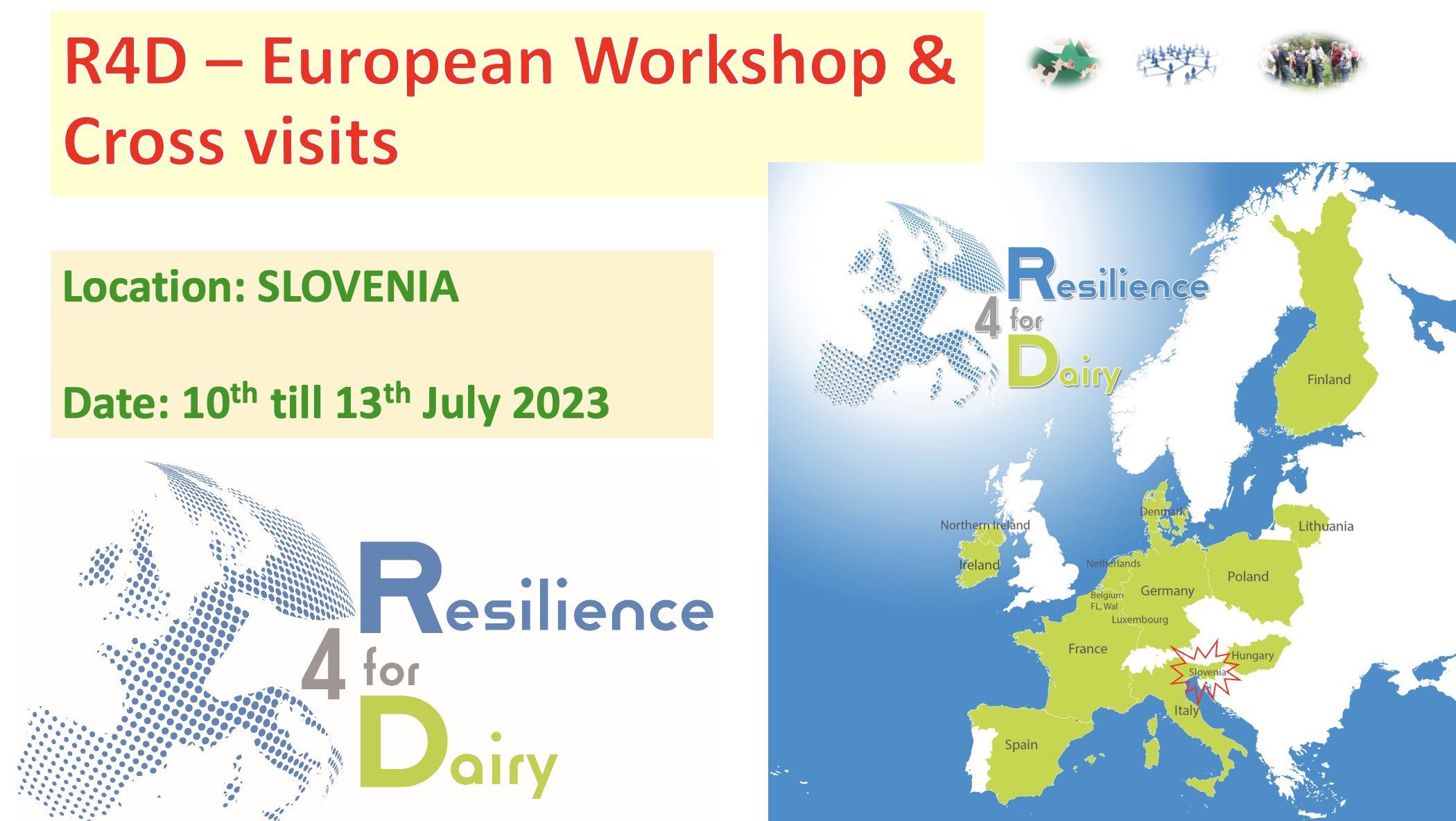 As part of the R4D projet, many workshops and cross-visits are organised throughout the participating countries. These events allow project participants to explore different practices implemented in each region, to share their experiences and to adopt the best practices identified. The exchance of experience and knowledge encourages the development of innovative and resilient solutions for dairy farming.
A European workshop will be held from July 10 to 13, 2023 in Ljubljana, Slovenia. Participants will have the opportunity to discover farms, hear testimonials from farmers and visit places such as the Slovenia Eco Resort. A unique opportunity to exchange ideas, enhance collaboration between participating countries and explore new ways of improving the resilience of dairy systems.